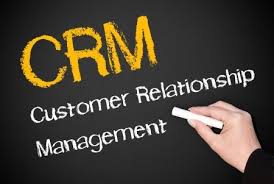 Posted by Paul Anderson
Use the magic wand called CRM to improve your business
If you ask me for one best business device – I'll say get hold of the magic wand called web CRM!
What happened? Sounds a bit too exaggerated? Read this article and I bet that in another 5 minutes you too will agree with me that cloud CRM solution is nothing short of a magic wand for a business.
So here it goes – Once you implement cloud CRM solution, you get answers to the following questions:
Who is your ideal target audience?
Which are the most profitable marketing campaigns for your business?
Which are the hot leads out of the several leads generated by your marketing team?
What should be the ideal sales process for your sales agents?
When are your customers most likely to again buy from you and why?
What are the key metrics that affect your organization?
How well is the performance of your customer service agents?
With this kind of data and analytics, CRM cloud software will act like your magic wand; you swish it and you've made the right decisions for your business – 1st step to success
And not to forget the main essence of CRM solution – Customer Relationship Management!
Using the web CRM solution; it'll be easy for you to improve your relationship with your prospects and customers. Unlike on-premise CRM solution that is only accessible when you are in office, cloud CRM solution will be available from any internet enabled device. And what's more, best cloud CRM solutions have exclusive Mobile apps too.
Result: you get everything you need to handle customers. Waiting in the airport, travelling in a cab, climbing the staircase or in between meetings – via the web CRM, you will be able to
Track customer feedback
Open customer cases
Route issues to the right customer service reps
Quickly respond to customers and increase customer retention by 37%
All this – faster than your competitors
And in case you wonder why customer retention is so important, here is the important fact:
2% increase in customer retention = decreased business costs by 10%
Changed paradigm of customer service
Today, customer retention is not just crucial for competitiveness but also for sustainability.
Even you know – We've moved into a new era where things are super competitive for businesses. And in such a scenario, it really helps businesses to deliver when they have CRM cloud software. Not only does it power them with in depth customer data but increases their ability to retain customers. Amazing isn't it?
Joanne Cunningham states – The quality of customer service has become critical. And the companies, who do not have the ability to engage customers when and how they want, are not in a position to meet their customers' expectations. CRM cloud software empowers companies to predict the future needs of customers and use this data to drive their customer service better.
So consider the benefits of implementing a Cloud CRM solution to work like the magic wand for your business.