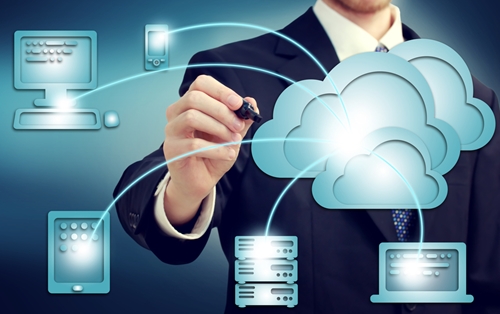 Posted by Paul Anderson
No matter how good your cloud CRM is it's your employees who will make it work for you
Streamlining your business processes; putting your customers at the heart of every activity or delivering quality and speedy service is less about technology and more about how you handle/train your team.
Why – It's your employees who do the end work, deal with your customers and ensure quality service standards. No matter how much updated technology you invest in, the technology only provides the tools, but ultimately it's your people who are responsible for its success.
So the same theory applies to your cloud CRM investment too. Right from the outset, you need to create a strong framework to ensure that your cloud CRM solution gets off to the best start.
Read further as we give you 4 easy tricks to do so:
1. Build the CRM solution selection committee
Give an equal emphasis upon the higher management and end users. That is to say include members holding both the managerial positions as well as end user job roles. These members should ideally represent every department that will be using the online CRM software. Example – sales, marketing, customer support, management, IT, finance and other critical teams.
2. Create a vision for your CRM project
What do you want your online CRM software to achieve? Remember, the first time you pitch in the name of online CRM software, you'll get bombarded with plenty of ideas and solutions floating around. Do not immediately take a hasty decision.
Involve EVERYONE in your CRM cloud software strategy. Example – starting from the high flyers and CRM evangelists to your own sales, marketing and customer reps – gain feedback from all who will be involved with the CRM cloud software.
Remember by listing down the opinions of all, you'll ensure that contributions are representative of each department. Most importantly, you'll get some great front line knowledge to better your CRM cloud software project. Finally, connect all the suggestions together to build an overall CRM vision that's right for your business.
3. Develop a strategy to implement that vision
Plan for the CRM roll out. Analyze your business scenario. Examine your business processes, departments and workflow. Frame the most important and lesser important success goals. Design a roadmap to help your business get there. Visualize how your online CRM software can help you in accomplishing your business goals.
4. Provide adequate training
Marketing, sales and customer service reps have their hands too full. If you give them a cloud CRM solution and ask them to use it too quickly, they simply won't buy in.
Instead, demonstrate specific CRM modules by focusing on small but manageable processes at a time.
Remember, stats suggest keeping CRM simple at the start and developing it later over several months is the best mantra. Not only do businesses enjoy a quicker return but see more sustainable results in the long run.