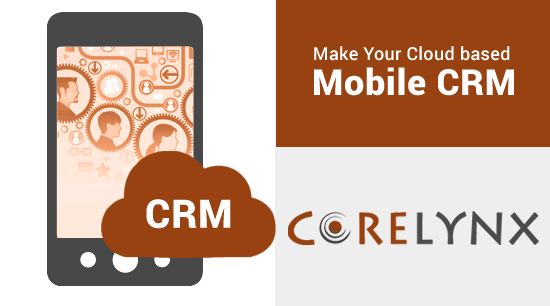 Posted by Paul Anderson
Why You Should Take Mobile CRM App Designing Seriously
Mobile app designing hasn't been as important as it is now. An overall change in attitude is taking place with growing popularity of handheld, internet enabled devices. After SaaSifying enterprise application suite the focus is now on creating a breed of mobile applications that will offer unique user experience and enhance efficiency.
As we are now more comfortable in customizing applications to suit our requirements the increasing demand for portable, mobile app versions of enterprise applications is justified. This along with Gartner's prediction for the mobile CRM market to grow by 500% in 2014 the importance of launching the mobile version of their CRM application along with the web version has grown among CRM solution providers. The decline in PC sales volume is a clear indication that the world is now shifting towards mobile adoption.
But in the rush to grab early bird advantages in launching mobile versions of their CRM applications enterprise software developers are missing out on several important points, which can be crucial in determining the success of the application in the changing market scenario.
Visibility: The first challenge that one needs to overcome in designing a mobile application is visibility. With its smaller screen, visibility on a mobile device is somewhat restricted. Overcoming the Smartphone challenges will be hardest because of their compact screen size. The aspect ratio of a Smartphone is less than that of a desktop's and so, the web version of the application is just not suitable on a mobile device.
You need to carefully choose the font size and screen shots that will make it easier to read on a handheld device.
Navigation: For any mobile CRM application the most crucial part is designing the menu i.e. which features to include and which to drop. It plays into the question of who your users are. On the mobile device users will normally swipe, tap, pinch or zoom to view screens. Executives on the go, demand easy navigation and portable designing with all important features accessible through a single screen.
Screen designing: Some of the leading SaaS CRM providers have come up with communicable, innovative mobile application screens. An important decision regarding screen designing is device selection. Designing for laptops is normally easier with wider screen and higher power back-up. But the biggest challenge is faced in designing for smartphones. A smart mobile app screen designing will require breaking the menus in most logical form – offering less numbers of buttons on each screen and repeating a function whenever required.
Speed: You can expect the person who's using your CRM app on mobile device to be busy and so the application needs to load fast. Today, most mobile app developers are focusing on integrating speed with functionality to improve user experience on their mobile apps.
Compatibility: Directly transporting the desktop app to mobile devices lacks in compatibility. Mobile compatibility becomes important for user experience. The mobile application must offer unique user experience for iOS, Android, Windows phones, RIM etc., which can be achieved through the use of form factor technology. User engagement is crucial in determining success of the app so when it should be functional it must be enjoyable too for enriching user experience.
Skimping on features is no longer a solution for mobile CRM applications but it needs to be simple yet powerful. An ideal mobile CRM app must:
Occupy less screen space
Use less memory and space
Download quickly
Facilitate navigation