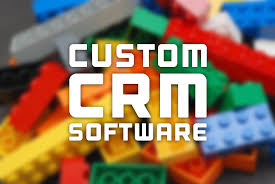 Posted by Paul Anderson
Why ready-made CRM solution is not enough for your company
Stats say: CRM market is about to become the largest enterprise software market by increasing to $37 billion by 2017.
Q. What does it mean?
Ans. CRM market is getting installed in every big and small enterprise.
NO!
Contrary – CRM installation across the globe is only at 1%.
How come? Let's find out –
In spite of the CRM market increasing by leaps and bounds, the actual penetration of this software is low because of:
Lengthy and complex CRM implementation
Inflated costs
Software features that always do not match the buyers' needs
What is the solution?
Using Customized CRM software!
Sandra Miller, business entrepreneur in South Australia explains why she chose custom CRM solution for her business:
''Most CRM solutions available in the market are nothing but "boxed solutions". Although they offer a wide array of features – the question was that how much of these features do my business needs?
Searching for the best cloud CRM that would precisely match my intricate needs – I decided to opt for a customized version – a CRM software solution that is built just for my business.
Searching through the several custom CRM solution providers, I zeroed upon one that understood my requirement and matched my budget. And finally, I got a product that in my opinion is the best cloud CRM for my business. ''
Benefits of Custom CRM solution:
Matches Exact Needs: Custom built CRM solution gives you exactly the features you want. No unnecessary strings attached! Unlike pre-built CRM solutions that become too complicated with multiple features, custom CRM solution is simple and easy. The CRM is entirely built on your business workflow. As a result – Less time and money invested on employee training and Quick CRM deployment and configuration.
Smooth Integration with the Business: Custom cloud CRM solution gets designed based on your entire business process. Hence, it acts as one-in-all business management system. You do not need to invest in other enterprise software systems.
As a result, post the implementation – Custom CRM software streamlines the entire business process. From marketing to sales to customer service – your daily operations run more efficiently.
And what's better – using the open APIs you can integrate the platform with other solutions and in-house software.
Sandra Miller, comments – ''the real benefit of using the custom CRM platform is its flexibility. Business owners can expand it as new needs are recognized, without having to completely dismantle existing workflows.''
FINAL THOUGHTS
Many companies (big or small, global or local) have already opted for custom CRM applications. The idea is simple: Instead of investing into off-the-shelf complicated CRM systems, why not create a light-weight and effective custom CRM solution at a lower cost?
If you too are considering a custom CRM solution for your business, surf through the custom CRM solution providers over the net. Look for vendors who have adequate expertise and resources to execute your custom CRM project. Zero down upon 4-5 vendors, compare their services and finally choose one.