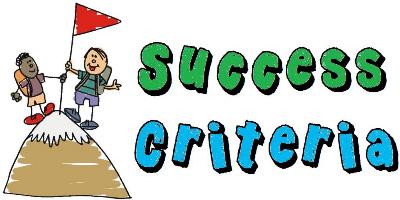 Posted by Paul Anderson
Why CRM initiative fails and what should be the right CRM strategy – straight from the experts
CRM implementations have been patchy and enterprises' concern about the same has amplified. What is the reason?
According to Raul Fabre, CRM Leader and Associate Vice President, Infosys Technologies' Enterprise, failed CRM implementations occur because of three major factors –
Wrong alignment of tangible CRM benefits with operational outcomes
Wrong expectations set from the start
Wrong perception about CRM (most likely as a as a technology focused, CIO driven project).
Elaborating further on this context, let's see what Laurence Buchanan has stated about CRM and its rise of failed implementations in a leading CRM blog – CRMsearch:
Companies need to recognize CRM as a business approach that aims to build long-term, mutually beneficial customer relationships. To accomplish a successful CRM strategy, it is imperative to focus on current business operations and capabilities, based on which the path to achieve the CRM vision can be build.
Comparison between the old and present
Change in CRM approach
Over the years, CRM strategies have significantly evolved. Initially, businesses would perceive CRM as a software technology centric deployment. It was primarily used to control the activities of customer facing staff. Examples – record of sales activities and opportunities in the CRM. It involved an overarching management command and control mindset.
However, with the significant CRM failure rate, CRM strategy underwent a radical change. Most large organizations pioneered this change of approach. Now their focus shifted to the customer than the technology. The objective became to understand what the customer seeks to achieve and how as product/service providers, the needs can be rendered, better than the competitors.
Customer priorities were prioritized which in turn led to tracking customer behaviors to anticipate
Customer purchase
Channels a customer will use to communicate with the company.
Change in CRM software technology
With the integration of Cloud, CRM technology changed drastically. Powered by cloud computing, CRM software solutions became more flexible and modular, facilitating easy acquisition, deployment and utilization. Not to forget, the integration of social media and third-party apps that broadened the reach of the companies.
Consequently, CRM became a customer driven technology evolution with improved engagement opportunity.
The objective behind stating the afore-mentioned comparison is to show – the constant state of change that CRM has always been under. Considering which, Laurence has recommended designing flexible CRM strategies recognizing that CRM is a journey.
Cultural Challenge
Post CRM implementation, disruptive technologies like: social media and big data have posed challenges to companies. They have conflicted with the traditional operational cultures and business models. Example – clash with departmental silos and speed of response. In addition, companies have faced trouble executing their command i.e. controlling the communication in social channels. As a result, companies have been compelled to undergo a cultural change that has formed the most significant obstacle to success.
(To read the remaining insights provided by Laurence Buchanan, visit CRMsearch).
How should you take your CRM initiative forward?
Based upon the above-mentioned take away points, here is a list of 4 tactics (suggested by Pam Baker) which will help you move forward your CRM initiative.
Read, understand and implement these to make your CRM software meet/exceed your expectations.
1. High user adoption: It's common knowledge that your business cannot benefit from the CRM, unless all your people across the departments use it. To ensure complete adoption and compliance across the board, giving rewards is a brilliant idea.
Paraphrasing the words of James Wong, CEO of Avidian Technologies – Post the CRM implementation, companies can declare the new commission program based on CRM usage. The criteria can be that only those employees will be given the commission who use the CRM comprehensively in their daily tasks. In his opinion, following this technique will surely encourage employees to use the CRM for their activities.
2. Focus on strategic, tactical and operational areas: Tweaking the CRM software in lines to the operational aspects does not serve the purpose. Experts recommend reinventing the wheel by adopting a three-dimensional perspective – strategy, tactics and operations. Any change made to the CRM software execution should be evaluated depending on its effect on these three areas.
3. Mobility is a key asset: With the ubiquitous presence of mobile phones and unprecedented popularity of BYOD trend, companies who will not opt for mobile CRM will surely miss the boat. After all, several experts have stood up advocating the multiple benefits of a well-defined mobile CRM strategy, namely –
Enhanced collaboration
Increased customer satisfaction
Low cost operation
Increased business revenues.
In sum, mobile value added services will act as a key differentiation factor for all companies.
4. Change of metrics: Most companies do the mistake of focusing on efficiency-focused metrics example – average handle time of a customer call.
Multiple evidences have proven that favorable efficiency-focused metrics does not necessarily indicate high customer satisfaction score. To deliver exceptional customer service, companies need to slip in the shoes of the customer i.e. mapping different customer touch points from customer's viewpoint. Accordingly, tools and processes can be implemented for customer interaction.
Final Thoughts
Laurence Buchanan stresses upon a customer-centric CRM strategy. To exploit the CRM benefits fully, it is essential that the company recognizes the value of a CRM and is ready to make the necessary changes according to it. It is benefiting to design and develop a CRM strategy, considering the organizational priorities and objectives in customer management. He recommends companies to initially start with a small but agile CRM strategy road map to facilitate time-to-time learning and adjustments.