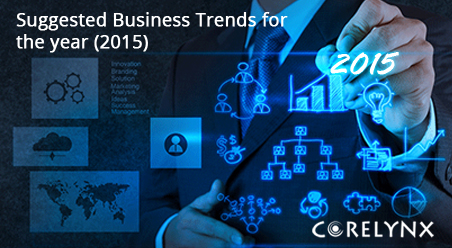 Posted by Paul Anderson
Suggested Business Trends for this year (2015)
Businesses that wish to succeed in the second half of 2015 need to start now with winning strategies. By learning about the current trends and integrating them into the business practices, entrepreneurs will become all set to make the coming six months the best.
If you wish to do the same as above, NOW is the time when you need to pull up your socks and get on with the trends. So what new best practices do you plan to use to transform your business in the second half of this year?
Not finalized? While you still decide upon your trends, in the meanwhile check out the Three Business Trends of 2015 suggested by none other than Ian Altman (Author of two Amazon bestselling books: Upside Down Selling (May 2012) and Same Side Selling (May 2014), and the CEO of Grow My Revenue, LLC.)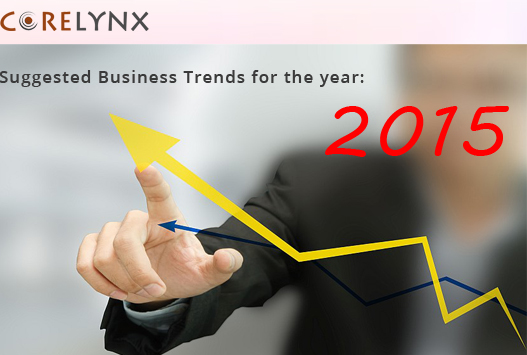 Trend 1: Changed Role of Sales
To convince the modern customers – sales reps need to become a part of their buying process. And to do so, they'll have to ditch the old-school, pressure-based, manipulative sales methods because these traditional ways will only make the customers more wary of not dealing with these reps again.
On the contrary, customers will choose to interact with company professionals who act more like value providers than strict sellers. As a result, companies will have to train their sales reps to be real subject matter experts. So if a company is a fitness equipments provider, then its sales reps should be no less than aficionados in fitness, diet and nutrition.
In this way, sales reps can successfully identify and cultivate opportunities within the buying process of the customers. For instance, they can understand the customers' priorities and determine what they can do to add the most value for their customers.
Such an attitude of the sales reps will make the customers perceive them as consultants who can provide the right advice based on their individual needs. Inevitably, this will lead to better alignment between buyers and sellers with mutually benefiting prospects for both.
Trend 2: United Sales & Marketing
Ian Altman has cited the survey of CEB and Google titled The Digital Evolution in B2B Marketing research where it's been found that the majority of customers are more than half-way through the purchase process before coming in talking terms with the sales reps.
This fact strictly shows that nowadays sales reps have a limited scope in influencing the leads' decisions. In such a scenario, a wrong sales approach can take away that limited scope too. Henceforth it's important there's a tight alignment between sales and marketing teams. B2B organizations with tightly aligned marketing and sales achieve no less than 24% faster revenue growth and 27% faster profit growth.
CRM software solutions can play an instrumental role in accomplishing this objective. Both sales and marketing teams can work together on the one unified platform of CRM to grow leads, identify opportunities and close leads. Both the teams can have a full insight into each other's activities. Hence, no departmental silos and complete transparency in work!
Trend 3: Simple & Portable CRM
Customers expect each person in an organization to know their records well; which is why almost every organization has implemented CRM software solutions. However, in spite of this the result is not as high as expected. One of the probable reasons is that once implemented, sales & marketing reps spend most of their time entering data into the CRM.
Ian Altman suggests investing in simple and easy CRM platforms with simplified front-end interfaces for reps. These CRMs will enable organizations to strike a balance between data collection and ease of use, resulting in a better ROI.