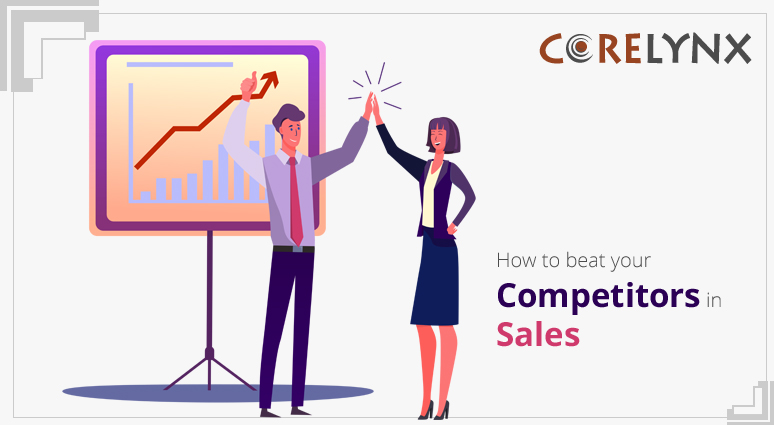 Posted by Paul Anderson
How to beat your competitors in sales
Let's admit it – we all have experienced instances where we have wasted our time and resources on a lead only to derive NOTHING out of it. In spite of knowing that our product/service suits the lead, we have not been able to round up the conversation. Well, these instances have been interestingly defined as chasing garbage trucks.
It is interesting to see that while most of us dread from entering into such situations, the reality is – we are facing this plight every day. In today's so-called customer-empowered sales environment, sellers are continuously pouring time, energy and company resources, with no result.
So what is it that is reducing the success rate of sellers? Well, according to a leading sales expert, even today most sales rep follow the traditional concept of selling. The way they approach the sales process and pursue the lead opportunities does not gel with the 'informed customers'. As sellers, we need to learn how to deal with the tough selling situations. We need to engineer an approach to steer to the right deals and opportunities.
In order to convert leads and crack successful deals, we need to jump over our competition. After all, competition from similar product/service providers is the biggest challenge for sellers. So the question is – how do we do it?
Getting head on with the competitors is something we should not do as it rarely serves our purpose. By doing this, we do nothing but place ourselves on the same level with the competitors. Inevitably such a situation forces us to compete on petty issues with them.
Many of you might argue that overcoming the competitors is difficult because – we are competing for the same customers and most likely we are offering similar products/services. No matter how good we offer, often we look the same like our competitors. 
So where are we different? 
Below discussed are 3 ways by which you can stand apart and convert leads that your competitors cannot –
Identify your individuality: Confusing? Well, when I say identify your individuality I mean find the things that you do that no one else can. You can look for your individuality in the custom service you provide or the client list that you have. For example, your company might have the most prestigious clients associated. Now, you can always boast about this in front of your leads. Remember doing this will add to the credibility of your company.
Similarly, you can talk about your achievements, if your company has got nominated or awarded for its products/services. In fact this can be your grabber message/elevator pitch to start the conversation with.
Special mentions: This can be an exclusive offer you are providing to the customers. Let's say Converge Enterprise being a reputed CRM software provider promotes its 30 DAY FREE TRIAL VERSION that most of its competitors do not offer.
Similarly, you too can talk about your exclusive service benefits. For example, better speed in customer-support or bulk order offers can be the special mention in front of your leads.
Point out the exclusive skill sets: There can be nothing better to convince your lead than speaking about your special set of skills and education – that gives you an upper edge to your competitors. Many times location also plays an important role. For instance, customers prefer dealing with companies that are located in close geographical proximity. Why? – Customers feel that companies understand their lifestyle and provide a better service.
Final Suggestion
Prepare a list to arm yourself with the things that set you apart. Choose your grabber message and use it as the subject of your emails. Remember you will soon come to know the success rate of your hard work, depending on the response you get.