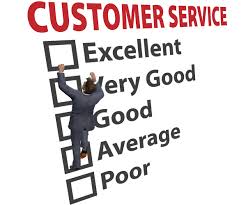 Posted by Paul Anderson
Gartner Speaks: CRM will be the top software investment
Gartner Newsroom has issued another press release highlighting the growing trend of CRM applications. It starts off with describing how organizations are leveraging CRM to enhance the customer experience. Later it hinges on the different organizational requirements of CRM and concludes with Internet of Things as the Fifth Driver of CRM.
Read further as we bring for you a synopsis of the entire Gartner Press Release:
Introduction
Modern technology customer relationships are one of the possible reasons of CRM's unprecedented demand. As more and more organizations have realized the importance of delivering quick and agile multi-channel customer service, they are opting for expanded integration and usage of CRM software. The focus is on CRM technologies that enable more-targeted customer interactions in multichannel environments.
Joanne Correia, research vice president at Gartner and Ed Thompson, vice president and distinguished analyst at Gartner has further elaborated upon this context. Paraphrasing their comments –
The coming years will see CRM at the heart of digital initiatives. With digital businesses making all possible endeavors to remain competitive, CRM is one technology area that will definitely get funding. All these industries will also be increasing investment in emerging economies, thus further driving spend on CRM. Mobility, social media and technologies, Web analytics and e-commerce will be a few hot areas of CRM investment. Industries like High-tech, banking, insurance, securities, telecommunications, pharmaceutical, consumer goods, IT manufacturing and IT services vertical industries will continue to be the largest spenders on CRM. Reason: They have the widest use of different types of CRM applications and technologies.
Gartner prediction
·CRM market growth will remain moderate in 2014, following three strong years of investment.
·CRM software revenue will reach $23.9 billion in 2014, with cloud revenue accounting for 49 percent.
·SaaS or cloud-based CRM deployments currently represent more than 40 percent of all CRM deployments, and look set to reach 50 percent during 2015.
Operational Requirements for CRM
In Customer Service
Most organizations have turned into customer support and service (CSS) organizations. To explain in layman terms – A CSS organization is one which has IT leaders, vice presidents and directors of customer service involved in customer support activities. They are mainly concerned about the use of big data analytics, peer-to-peer communities and other customer engagement center (CEC), for delivering better customer service.
Presently, the central focus of all CSS organizations is on rendering consistent, cross-channel customer experiences. CEOs, chief marketing officers (CMOs) and senior executives are prioritizing e-commerce to improve overall customer experience, profitability and sales.
In Marketing
The demand from CMOs to drive growth is resulting in latest marketing technology investments across a broad set of applications and functionality. However, marketing solution selection and investment is being mainly done by the CMOs with little or no IT involvement. Result: The solution is not being successfully aligned to the IT needs of the organization.
Gartner recommends CIOs to work more closely with CMOs and marketing leaders to understand the increasing marketing technology demands.
Main Drivers of CRM
Social:The present competitive environment has made it mandatory for marketing, sales and customer service professionals to communicate and engage in social commerce business. Whether it is responding to a customer grievance via Facebook; joining LinkedIn discussions for product/service marketing or using social channels as a source of new leads and prospects – these reps are doing it all.
In such a scenario, they demand an application (i.e. CRM) which streamlines their processes and helps them carry out their cross-channel activities well.
Mobile:Smartphones and tablets have already overtaken PCs as the most common tool for accessing social networks. Gartner has already predicted: by the end of 2014, Internet access via smartphones will exceed internet access via PCs.
Consequent to the above-mentioned trend, Bring your own device (BYOD) policy has come to the picture. With majority of employees across the globe using their own devices for executing work, it has become essential for companies to have cloud-based applications. Result; Cloud CRM applications have come as the savior of the situation. CEOs, CFOs, senior executives and sales, marketing and customer service reps are leveraging cloud CRM applications to access company data and execute their work on the go.
Big Data: A large majority of small and large-scale organizations are grappling to deal with the massive volume of both structured and unstructured data – that often is too large to get processed using traditional database and software techniques.
As an expert puts it – ''in most enterprises, the data exceeds current processing capacity. In spite of having exabytes of records, since they are loosely structured, incomplete and inaccessible – businesses are unsuccessful in using them to their advantage.''
CRM has evolved as a leading cutting-edge technology that streamlines records of millions of people—all from different sources. Enterprises using CRM have found it to be the best tool to combine large distributed loosely-structured data. With CRM functioning as a central repository of all company records and collaterals, companies have improved operations and made faster, intelligent decisions.
Cloud: Cloud: It is the oldest driver of CRM applications. Majority of organizations have already taken the benefit of cloud based application development and implemented different crucial enterprise applications.
Internet of Things: We all know about The Internet of Things (IoT) or at least have heard about it. To explain in layman terms – it refers to a scenario where which every natural and man-made object can automatically transfer data over a network without the involvement of human-to-human or human-to-computer interaction.
While the concept might take some time to reach across the globe, it has already started off in places–such as manufacturing and transportation systems.
The idea is simple: When an object is represented digitally, it can be controlled from anywhere. And this is precisely the concept of Cloud CRM too. An application that stores every small business data and is accessible over the internet only makes it easier for professionals to control and access it anytime anywhere. This type of connectivity inevitably leads to increased efficiency and improved performance.
Summing up the importance and role of these drivers, Joanne Correia has commented (paraphrased) – Each of the drivers mentioned-above has spurred a critical demand of CRM. Considering this, it's quite evident that CRM will continue to be the top software investment priority. Moreover, increased spending on CRM will validate businesses' focus on enhancing customer experience