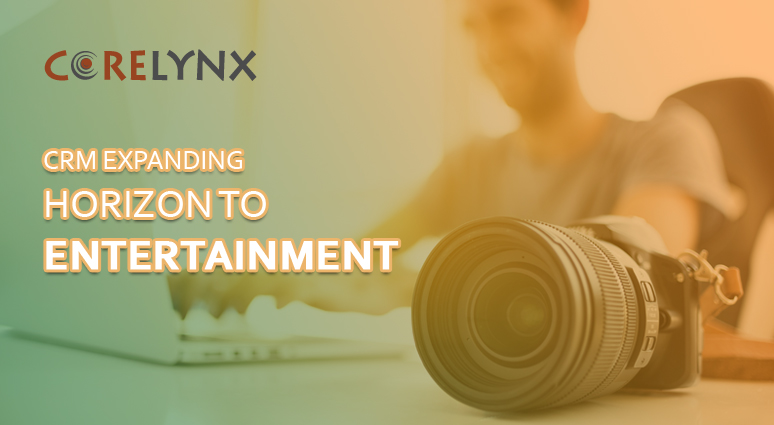 Posted by Paul Anderson
CRM Expanding Horizon to Entertainment
Who says CRM is a serious business solution only for suit clad corporate managers? CRM can be entertaining too. You would be pleasantly surprised to learn that CRM is finding extensive use in entertainment industry. For CRM in entertainment industry, it's Showtime!
We know entertainment is to amuse people but for the people associated with this industry it's a serious business and like any other serious business it requires serious management and business solutions. CRM solution for entertainment industry is designed to streamline the business, improve sales and striking the right chord with customers to increase customer loyalty.
Entertainment business like any other business is subjected to internal chaos and lack of communication between its sales, marketing and customer service departments. They also face challenges in retaining customers since entertainment trends change faster than other industries. It is therefore essential for any entertainment agency to learn to anticipate changes in customer behavior.
An entertainment agency may require an effective software system to showcase its items better, like allowing customers to browse through the lists of movies and albums, adding short descriptions to the DVDs to help customers decide, adding customer reviews etc.
There is also a growing requirement for them to integrate with social media as most of their customers flock there and lot of sensible discussions that can offer them useful insight happen on these platforms.
CRM implementation in entertainment agency can help them in:
Winning customer loyalty
Achieving faster customer service
Delivering more value
Maintaining customer profiles
Generating customizable report that offers insight
The agency can integrate between mail order or frontend order receipt software and the customer management application to ensure that every order placed automatically get logged in the CRM system. This helps them in offering better and personalized services to customers.