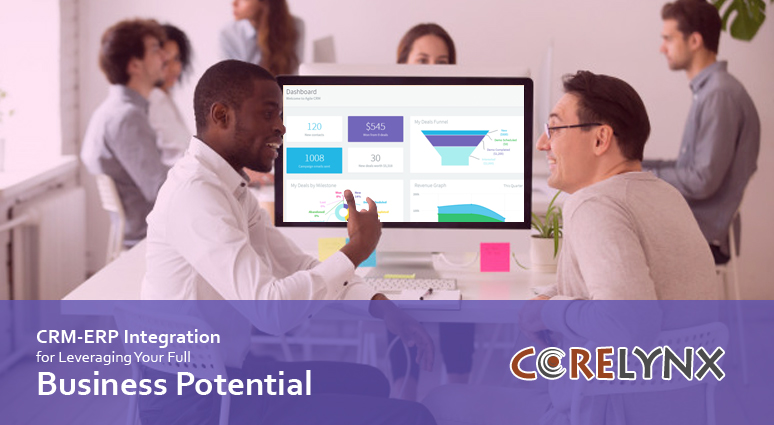 Posted by Paul Anderson
CRM-ERP Integration for Leveraging Your Full Business Potential
CRM and ERP applications are essential business tools for an enterprise in organizing, managing and monitoring its operation. CRM system helps in increasing revenue by delivering positive user experience. A CRM solution makes sales force streamlining, automating and reporting easier and unifies sales, marketing and customer service processes of an organization. Introduction of SaaS applications, which by Gartner's estimate constitutes 35% of market adoption, have made CRM solutions available on-demand. This allows users to test drive the application before deciding on buying it. Vendors are promoting user adoption for SaaS solutions by allowing free trial and low cost entry fees. But on the hindsight it also prevents companies from considering broader implications of purchasing a particular software.
Most CRM solution providers design their application to function as a standalone system but when it helps minimizing cost it can increase revenue leakage. In the changing business perspective the earlier siloed structure in fast dissolving and getting replaced by unified business platform. Organizations are now more on plugging the holes in the business process to make it more compact and knitted to offer better service to customers. Enriched customer experience also means faster order processing, improved order status visibility and better reporting.
Creating the collaborative platform: Business now can't afford to have their sales and customer service to operate separately from the rest of the organization as individual units. They need to establish a logical connection between the separate units to create unified platform to ensure seamless collaboration and data sharing. This can be achieved through integrating ERP solution with customer relationship software.
Enterprise with existing ERP infrastructure therefore must consider a CRM solution that seamlessly integrates to their existing environment. However, neither the selection process nor the integration method is easier to deal with. The market is full of examples where efforts to create an integrated enterprise environment by collaborating business contact management solution with enterprise resource management application failed miserably.
CRM-ERP collaboration: Things to consider:Vendors evaluating the integration process must consider implementing the four layer methodology.
Identifying the key sales and customer service goals to align them with key performance indicators of the organization
Identifying the key areas of integration between the customer management system and the ERP application
Defining sales and customer service process and aligning with available enterprise data
Testing solution abilities in actual business platform and ERP environment
However, merely implementing the process to integrate between different enterprise units isn't an assurance of better performance.