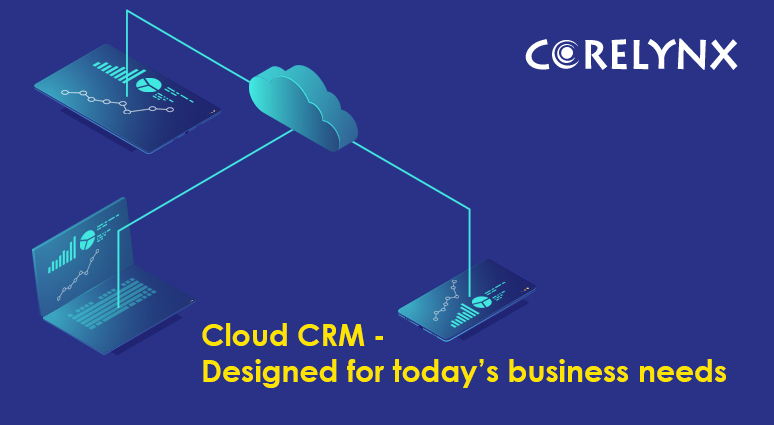 Posted by Paul Anderson
Cloud CRM – designed for today's business needs
Customer relationship management (CRM) software has come a long way. While today CRM experiences an unquestionable popularity, how many of us actually know about its rocky history. Not many I believe!
Back in the 1990s, the first version of the CRM software was installed. Many large companies tempted by the promises of immediate profits shelled out thousands of dollars on this software. What was the result? Since the earliest CRM software tools were premise-based solutions, the actual outcome was nowhere close to the desired one.
Poor integration with business process and months (and even years) of implementation resulted in low levels of CRM usage. After spending time and money, most companies underwent the headache of dealing with a cumbersome software application that became out of date soon.
Speaking about 2013, today a CRM stands for sleek software application that is flexible, customizable and most importantly affordable. These three important characteristics of CRM have indeed made it a one-stop solution for every small and large company planning to become more customer-driven.
Now, the question arises how? How has CRM taken such a giant leap? How has CRM converted itself from a lumbering monster to a must-have sprightly creature? Well, the answer lies up in the sky.
The cloud technology which has been one of the biggest milestones in the technological sector has benefited CRM miraculously. Thanks to the cloud technology that now companies do not have to invest in expensive on-premise software applications to make a difference to their customer management process. Business entrepreneurs can pick and choose features they require, thus making use of a customizable CRM model. And not to forget the cutoff of large implementation periods which has made immediate usage of CRM application a reality.
One of the chief reasons behind the popularity of Cloud CRM has been the fact that it supports the expanding environment of organizations. Having said this, let's read what a famous blogger has stated in regards to this context – "Cloud has brought liberation for businesses of diverse verticals. The present organizational environment is such where often the marketing, sales and customer-service teams are operating from different locations. Cloud-based CRM applications bridge the geographical gap by providing the benefit of data management from anywhere. Thus, employees are no more tied to their PC but can actually access, present and update crucial data on the go".
Analyzing the features of Cloud CRM, many experts have defined it as the tool meant for the forward-thinking companies. Companies those are willing to invest in the latest technologies (such as smartphones and tablets) to give their employees a superior functional environment. Such an approach complements the fact that these companies understand and acknowledge the value of their customers and are working hard to provide immediate customer gratification.
Cloud CRM brings customer engagement by putting the customer first – a statement which has been made by a famous blogger.
Throwing light on this sentence, Lisa Earl McLeod (a reputed sales consultant) commented in a Forbes article that many CRM solutions mainly focus on internal metrics. They make sales people concentrate on information important to the company rather than to the customers. Inevitably, this approach brings average sales and short-term profits.
Cloud-based CRM on the contrary foster a company to achieve complete customer engagement by cultivating two-way relationship with them. It categorizes sales as a way to customer satisfaction and not the end goal.
Finally, by using Cloud CRM, a company eliminates the added expenses of hiring IP specialist or a team of IT professionals to maintain the system. User-friendly interface, easy navigational software and multiple features, channels and capabilities enables Cloud CRM to bring best value to a company.