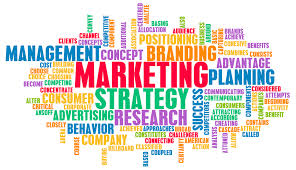 Posted by Paul Anderson
Are your Marketing efforts getting into the right direction?
SMB Market Research 2014
According to this research body, a large chunk of the Small-to-Medium-Sized Businesses (SMBs) are taking the wrong route to marketing campaigns. What's more acute is that, the SMBs aren't even sure how to know when they get there.
Peter Coffey, Research Analyst, SMB Market Research explains –
"Small business entrepreneurs are so immersed in the encircling and riveting dynamics of their business that they practically don't have the time to analyze where there directions are going. So while they want to seize the opportunities of marketing, but a gap in understanding how to go about the marketing campaigns mean that those opportunities are being missed. Resultant of which, both their time and resources are getting wasted unremittingly due to this practice."
What are the present stats?
74 per cent of SMBs are investing substantially in marketing
Vast majority of the money is getting spent on areas of traditional marketing mediums
Building a brand value and establishing thought leadership across multiple channels accounts for only 25 per cent of the investment.
And here's where precisely the gap lies.
Traditional Marketing mediums can disseminate company news and marketing information but it is nowhere as effective when it comes to the concept of New-Age Omni-channel Marketing.
As a result, compared to the other counterparts (larger enterprises), SMBs are not getting the kind of value from their efforts for which they hope.
Dave Lavinsky, states –
"In such a plight, most small business owners are grappling with the same burning question on their minds – what form of marketing requires to be implemented to drive more customers? A problem that runs a close second is how to conduct marketing without going broke in the process. Because since every dollar counts, marketing often seems to be something small businesses easily cannot afford."
In fact, surprisingly,
More than 60 percent businesses confess to not even being sure if they receive a return or not for their marketing efforts
72 per cent say they do not actively measure the return on their efforts. The reasons cited for this are:
45 percent of the businesses do not possess the adequate measurement tools
26 percent do not understand the need to perform the measurement.
So overall, the report highlights that while SMBs are leaving no stone unturned to strengthen their marketing domain, the knowledge gap is bringing them back to square one.
Precisely, they are lacking out on three essential areas of knowledge:
What is the potentiality of Omni-channel marketing?
How to secure the marketing returns?
How to measure the results of the marketing campaigns?
And to fulfill the above three, SMBs need to –
Understand the fundamentals of New-Age Marketing
Invest in modern CRM software solutions that help execute Omni-channel marketing
Use the modern CRM software solutions to measure the marketing results.
Once the SMBs get completely acquainted with the dynamics of New-Age Omni-channel Marketing and invest in modern CRM software solutions – things will be on the accelerated mode. There'll be no uncertainty about what marketing today stands for and SMBs will be in a better position to leverage and measure it.
The biggest payoff with this is that the SMBs will be able to make their potential customers associate them and their business in the contemporary marketing mediums.
Working with the modern CRM software solutions with robust marketing capabilities, SMBs will have multiple reliable ways to keep their businesses in the public eye. Not to forget that with features like data mining and sharp analytics, Small-to-Medium-Sized Businesses (SMBs) will have the right insight to know who their customers are and then target them bull's eye. Their marketing messages will resonate massively when delivered to the right customers in the most compelling manner.