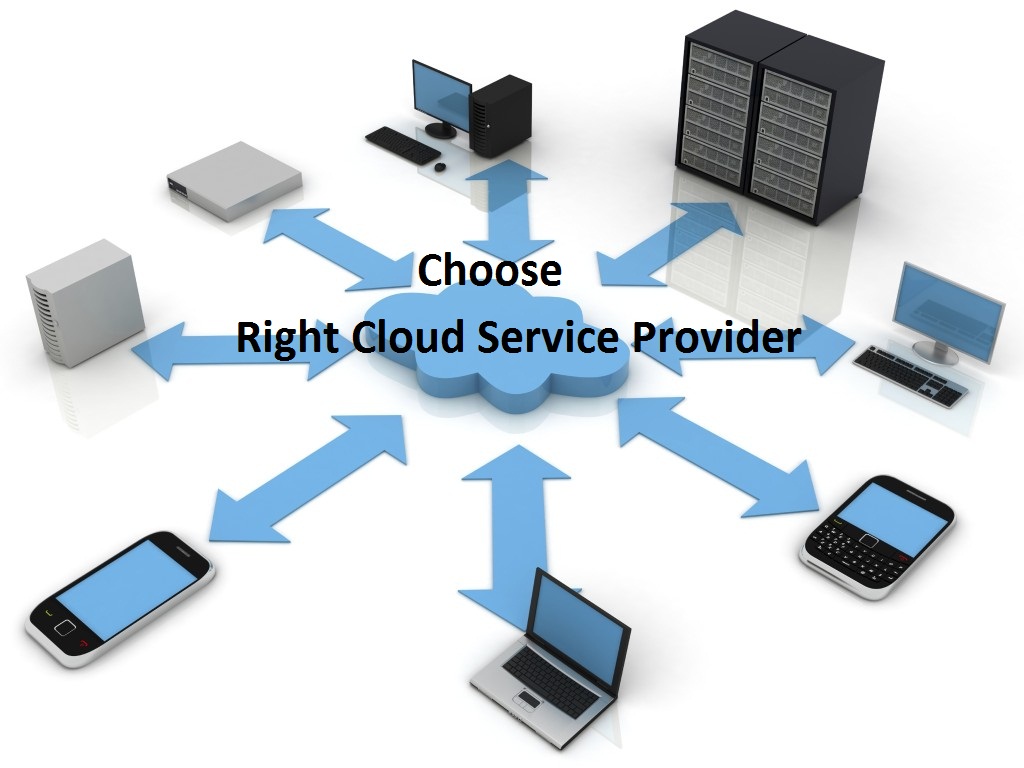 Posted by Paul Anderson
Are you dealing with the right cloud service provider?
Cisco's strategic marketing organization has stated – global spending on cloud services to grow from $72.6 billion to $181 billion in the next two years, representing a 20 percent CAGR
As business executives are showing a marked preference for cloud based software development, there is a sudden overflow of cloud service providers and channel partners to capture this growth opportunity. But then are these service providers as efficient as they claim to be? Is this embarrassment of riches really in favor of the businesses?Ideally, it is vital to follow five key business imperatives before transitioning into a full-fledged cloud provider.
·Seeking experts to prepare for Cloud Market – Becoming a Cloud Provider requires internal infrastructure and organizational changes that partners need to plan for in advance. It's important that cloud providers seek the guidance from industry experts on key business functions including business operations, services and billing structure.
In the words of a cloud expert – ''Recruiting and hiring cloud experts fosters cross-functional alignment and prepare partners to go to market with their cloud solutions.''
·Preparing to handle the new buying concerns – Traditionally, cloud service providers have sold managed solutions to a company's IT department. However, things are much different now. Today, other departments within an organization influence cloud service purchase decisions.
Explaining this context better, here is what the IT head of a merchandising firm has stated – ''While IT has moved from being a cost center to an orchestrator or broker of cloud services, other departments/divisions have taken an important role in deciding which cloud solutions to buy in order to address a business problem. Consequent to which, cloud providers need to be thoroughly prepared to effectively address these new buying concerns.''
Polishing Cloud-based Customer Services– Most cloud providers consider broadening their business model by incorporating cloud related pre-sales and post-sales support. This is done because offering cloud-related Professional Services provides new revenue stream opportunities.
However, to offer smooth and effective cloud-centric Professional Services capabilities, cloud providers need to carry out a few tasks, namely – cloud assessments, business process management, application validation and ROI analysis.
Offering Cloud solutions built on Goal Partnering – When cloud service providers list key challenges to creating viable cloud offerings, the most recurring problem mentioned is the complexity of choices they need to make. They need to use optimal, best-of-breed technology infrastructure to support their cloud offerings. But then, it is unrealistic to expect a single vendor to provide all of the key components for a cloud technology platform.
This is precisely why, experts recommend cloud service providers to base their cloud offerings on Common Goal Partnering – i.e. where leading technology vendors have collaborated to create an enablement platform. In Common Goal Partnering (CGP), several technology vendors collaborate and understand where each of them can add value and how that value can be combined into a more powerful, congregated solution.
It's a relatively new concept, but something that more technology vendors are adopting.
In the words of a renowned analyst – ''as cloud momentum continues and more service providers enter the market, many types of offerings have also come in the picture. However, C-level decision makers are more likely to choose cloud service providers that embrace CGP.''
How many cloud providers are actually abiding by these guidelines?
According to a recent blog in TMC Net – ''While all industry IT vendors claim that they can handle and manage the "journey" to the cloud, the fact remains that most of these promises amount nothing but marketing hype and cheating.''
Most cloud providers do not abide by the above-mentioned norms. Often they resort to what is called – Cloud washing i.e. the purposeful and deceptive attempt to associate the buzzword cloud with a product/service offering. Since the term cloud is used abusively by wrong, inevitably it affects the security of company's data and lead to problems of governance in the future.
This is why it is essential for IT teams to be careful while migrating to cloud, especially the first time.
Corelynx Inc – Professional Cloud services
With countless years of experience in building cloud environments, Corelynx simplifies the path to the cloud by matching business needs with the right secure, enterprise-class solution. It delivers the architectures, deployment framework and support to help its clients get more out of their cloud environment.
Using Corelynx cloud solutions, clients can implement a portfolio of cloud services and solutions without worrying about proprietary architectures risks, exit strategies and vendor lock-ins.