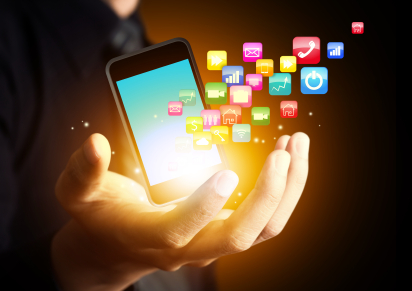 Posted by Paul Anderson
And you thought multichannel customer service is not important…
Delivering high quality customer-service isn't easy – A sentence most of the business owners will agree with. Reason – well, gone are the days when a customer could communicate to a business through only one-to-one channels such as in person or in phone.
Today (did I mention thanks to social media?) the customer conversations are happening in greater numbers across an increasing number of communication channels. In fact, it won't be wrong to say that the channels are undergoing constant change due to the newer communication-driven platforms coming up (such as Google+).
Here's what a customer-support executive has stated in regards to the sudden development of multichannel customer offering – "with the number of communication channels increased, the number of touch-points have grown, and so have the expectations for a consistent customer service".
Multi-channel customer offering has received a mixed reaction. While the large MNCs have started taking advantage of it, the SMBs are grappling on how to deal with this problem. But then again is multichannel customer service a problem? Really?
Why is multichannel customer approach beneficial?
If one actually looks into the basics of multichannel customer offering, the benefits of this strategy are RIGHT THERE. Rather than allowing these channels to overpower your customer service, (you can and you should) turn the table in your favor. How – By simply analyzing the nature of each medium and taking the advantage of its reach. Understand that if handled appropriately, multichannel customer support strategy can improve the efficiency of your business, increase customer satisfaction levels, and generate new sales opportunities.
Explosion of mobile devices has played a dominant role in the proliferation of multichannel customer offering. I mean look at your employees. Do you not see them having a laptop at their desk, a smart phone in their pocket, or an iPad in their bag? (I believe you do right?) And now how many of you have already started moving some of your operational work to those devices. I believe many. Why – Because most of you have realized the benefit of working across multiple platforms and hence you are encouraging the use of a desktop, iPad, iPhone, BlackBerry and/or Android devices
This is precisely where the benefit of multi-channel customer offering lies too. Imagine with a laptop, iPad, iPhone, BlackBerry and/or Android devices, your team professionals can address the customer issues anywhere. In addition to addressing customer support tickets, they can keep a constant track of customer interactions over different social platforms. Let's say a customer has appreciated your product/service over Twitter. Now, your customer-support professional can immediately retweet with an acknowledgement note. (These prompt actions mean a lot).
I agree that it can be challenging for any organization to suddenly open up new channels of communication with their customers. However, remember it is a bigger risk to avoid them. As previously mentioned, these channels will give you a competitive advantage that you cannot afford to ignore.
Having discussed the importance of multichannel customer support, let's look at what the recent statistics have to say –
75% of consumers believe companies should solve customer-related problems through the smartphones. (Source: Synthetix)
By 2015, people accessing the web via mobile will get doubled. (Source: IDC)
By 2017, Tablet sales are predicted to overtake PC sales. (Source: Gartner)
46% of customers have already started using social media to voice their disappointment on poor customer experience. (Source: American Express)
Failure to respond via social channels can bring about a decrease of 15% in new customer acquisition. (Source: Gartner)
Companies delivering customer support through social media achieve superior gains – 7.5% in comparison to those who are not using social media 2.9%. (Source: Aberdeen Group)
Delivery of customer service through social media has increased to 59% in 2013. (Source: Aberdeen Group)
By 2020, 85% of customer interactions with a company will happen over the web. (Source: Gartner)
45% of consumers will abandon their online purchase if they fail to get their query resolved over the web. (Source: Forrester)
63% of online consumers said they will not return to a website that does not offer live chat. (Source: Forrester)
Final Thoughts
Customizable CRM software is the key to good multichannel customer approach. Post the integration of the CRM application; you can leverage interaction and collaboration between your employees and customers over all important social channels. The CRM can act as the unified social platform for your employees to build an integrated interface for customers and partners.
Highlighting the importance of CRM in multichannel customer offering, customer executive of a financial firm has stated – "CRM offers an innovative collaboration network portal connecting Customers, Partners and Employees through social technology. Indeed it is a necessity for all organizations across different industry verticals".