IT Infrastructure Management
Do you successfully manage the minor and major IT issues that trouble your business performance and functionality?
Does your IT infrastructure run smoothly and reliably 24/7?
Do you struggle to do ongoing application maintenance?
If your answer to any of the questions is a NO – your business is suffering due to inadequate IT Infrastructure Management.
UNDERSTAND: Making great investments in technology is one side of the coin. The other side is to maintain the IT infrastructure so that your business can gain maximum value out of it.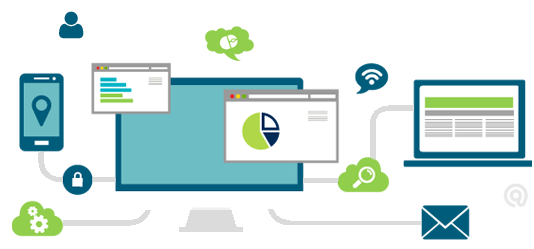 Corelynx offers professional technical support and maintenance services to both small and large-scale businesses. It addresses stability, performance and functionality issues of your IT infrastructure so that your business operates uninterruptedly.
Our offerings include:
System Monitoring
We provide round-the-clock monitoring of hardware and overall system performance, to ensure maximum system uptime. Our 24/7 software technical support saves clients from challenges such as server downtime and workstation overload. System monitoring services include:
Server monitoring
Network and remote connectivity management
Emergency Fixes
Backup and recovery
Security Audit.
Ongoing Application Maintenance
We do application deployment, monitoring, troubleshooting and planned upgrades. Ongoing application maintenance services include:
Issue Detection and Bug fixing
New features and updates implementation
Application database administration
Service and feature packs delivery.
Experienced Team
Our dedicated team of professionals possess specialization in software maintenance and support. Hence, they are adequately qualified to provide on-time IT support and resolve the most complex software issues promptly. Further, the team constantly remains updated with the upcoming technology tendencies. This ensures that the support and maintenance services received by the clients is as per the latest industry standards.
Choosing Corelynx technical support and maintenance services, you free your staff of routine IT management tasks, reduce software system TCO and make the entire IT infrastructure much cost-effective. Most importantly, with our scheduled updates for security patches, antivirus, spam protections and network security – your IT system becomes more robust!