Custom Software Development
We offer a full range of custom software development services to businesses across a wide variety of verticals and domains. Whether you have a start-up venture or an established large-scale business, we have the expertise and experience to develop custom software solutions that are robust, scalable and extensible and which resolve your most challenging organizational problems.
How we work?
Our team collaborates with you to understand the kind of solution required, the type of platform on which the solution will run upon and the different processes that ideally needs to be covered under the software. Once done, we use the agile methodology for development, testing and implementation of the application. Agile methodology benefits you with features like faster development of application, improved application quality and reduced time to market.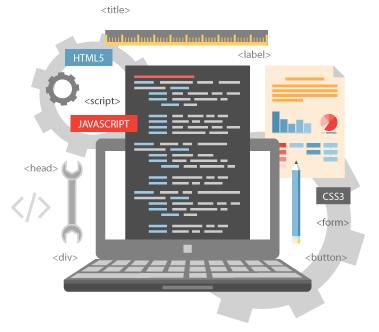 Web Application
Whether you are looking for a basic web application or an integrated online business management software suite – our team of developers can fulfill both your requirements. We can build intelligent web-based applications that have a rich and dynamic user interface and hold compatibility with all browsers (Internet Explorer, Opera, Firefox, Chrome and Safari).
Desktop Application
Right from a broad ERP System to the more critical Invoicing Solution – we can assist you at any and every type of desktop application development. Drawing on our years of experience in business application development service, we provide quick and cost-effective software solutions that help you exercise better control over your operations and improve your business productivity.
Why Choose Us?
10+ years of experience

We hold a decade of experience in the domain of custom application development. Till date, we have designed, developed and deployed flexible and innovative software solutions for clients spread across different geographic locations.

Highly skilled team

We have an amazing team of analysts, developers and software architects who possess in depth expertise in both technology and business domains. This empowers us to deliver the most revolutionary and complex custom software development projects with much ease and efficiency.

High quality, flexible applications

We ensure that all the custom software applications are built with stringent quality standards that result in quick user adoption and easy management for the clients. Also, all our solutions are flexible enough to smoothly accommodate any future changes within their framework.