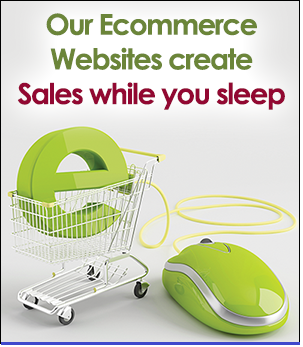 Posted by Paul Anderson
Planning To Build Your Ecommerce Business – Take This Tip from the Experts
"Ecommerce Business"
What's the first thought that comes to your mind when you read this phrase?
Majority of you will say 'Online Store'. But then is that all?
As business entrepreneurs we all think of building a strong online presence. And the best possible way to achieve this is through an ecommerce website that takes our business to millions of global customers who otherwise wouldn't have known about us.
So what are the conventional steps that we follow?
Choose an experienced ecommercecustom web development team
Discuss the ideas and requirements of building the website
Build and design the site with new technology and ideas
Start with the website's online marketing once it is live.
You'll be surprised to know that for many business experts, this is not the end of the process. They further recommend integrating the online store with in-person store.
In their opinion, although online store design and development is the indispensable component of -ecommerce business, it's just one side of the coin.
The other side is the amalgamation of the online ecommerce website with a brick-and-mortar store. Confused? Read further to understand:
Mary Shacklett states –
Think Omni-Channel
That's the key to success in today's landscape. Right from web shopping channels, in-store shopping, to even phone shopping – all these should be integrated together so that customers have a smooth journey as they shift across different platforms. Plus, with this degree of channel integration, retail employees have end-to-end visibility of each customer's experience and the company is in a better position to deliver premium customer service.
Benefits of Integrating Ecommerce Portal with a Brick-And-Mortar Store
1. Wider section of audience
Having an in-person store along with ecommerce website lets you cater to that small yet substantial segment of buyers who are apprehensive of buying online because they cannot literally touch the product before buying.
For example, with your in-person store integrated with the ecommerce website, customers can check out the product on your website and then also have the convenience of browsing through your selection, physically see it, touch it, and ask questions about it.
2. No Shipping Charges!!!
Yes, that's exactly what most online buyers are looking for. And you can give this superb option if not all then to your local customers at least. With your in-person store, local customers or the ones living close-by will really not have to wait for their order to arrive through shipping. They can drop in to your store anytime.
Imagine the expression on their faces when they'll know about this convenience that you are providing them. All worth it isn't it?
3. Face Value
Let's admit it; as buyers we are apprehensive of shopping online because of a lack of face to face discussion which is otherwise available in traditional retailing. But when you have an in-person store integrated with your online store, there'll be no such element existing.
You'll be on a higher advantage coz your buyers can visit your store and relate a face to your ecommerce site. That element of human connection/interaction will not be missing.
4. Security
Now that's a BIG factor that keeps looming over online retailing.
Kate Maddox, co author of Web Commerce: Building a Digital Business, comments –
"While the projections from research firms show ecommerce growing exponentially during the next few years, somewhere experts is skeptical about this, with continuing concerns over security."
In fact you must have done it yourself. While shopping online, don't you check the site three to four times before you fill in any of your personal information?
So no matter how secure ecommerce websites proclaim they are, customers are bound to be slightly hesitant to divulge all the information that is required in order to make a transaction. If the site is not able to give a strong feeling of trust and dependency, customers simply budge somewhere else.
With a brick and mortar store alongside your ecommerce portal, you get to tackle this predicament of the customers to a greater extent. You enable your customers to check out the products and services online and then pay up front at the cash register.
(Remember, we just discussed how customers feel more secure talking and doing business with someone they can see and interact with.)
Final Thoughts
Today it's all about presenting an Omni-channel solution that provides the flexibility to the customers to shop across any medium with greater security and convenience.
Realizing the fact that selling online is just one part of the ecommerce business – many businesses have already integrated their online presence with their in-person store. Are you next?